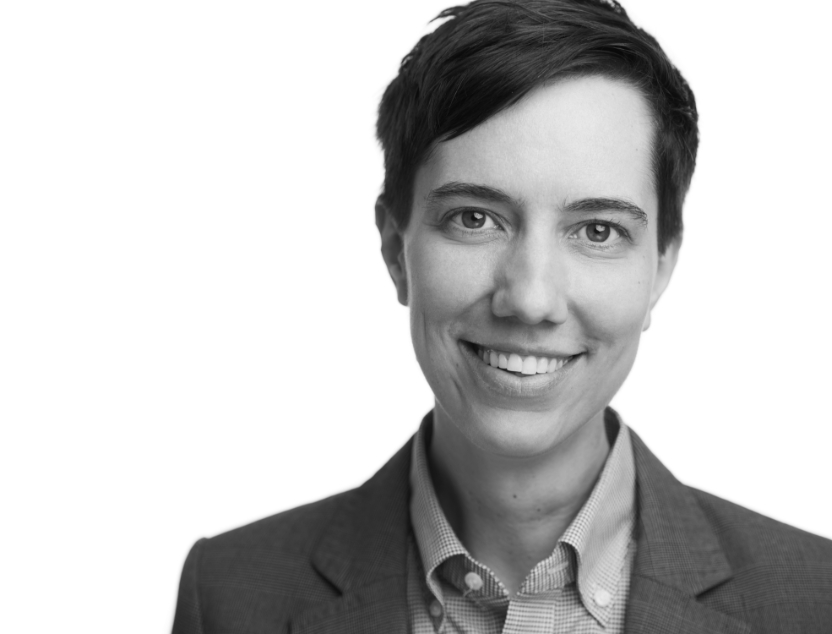 2022 Fellow
Elise Schuster
OkaySo

Personal Bio
Elise Schuster is a sexuality educator who believes that change happens when we have safe spaces where we can be vulnerable and grow. As a queer, nonbinary person, Elise knows first-hand the importance of these spaces and has spent their career building them with everyone from homeless youth to artists to physicians.
Elise is currently the Co-Founder and Executive of OkaySo, a tech nonprofit providing thousands of young people each year with nonjudgmental, accessible, personalized support. Before founding OkaySo, they received a Masters in Public Health from Columbia University and spent a decade at The Door in NYC, building organizational capacity for an organization serving over 11,000 marginalized youth each year with holistic, integrative services.
Project Description
OkaySo envisions a world where all individuals know and love their bodies, identities, and selves so that they can live freely and authentically as who they truly are. We do this by pairing young adults with trained experts through a secure and confidential free app accessible on all smartphones, and connecting teens with partner agencies who can provide deeper support where young people live. Our focus is on 16 to 24 year olds who identify as LGBTQ+, need access to reproductive health services, or who are otherwise disconnected from critical resources.
With OkaySo, we are building a new world – where tech innovation is integrated with impact, and high quality support and information meets young people where they expect and need to be met.