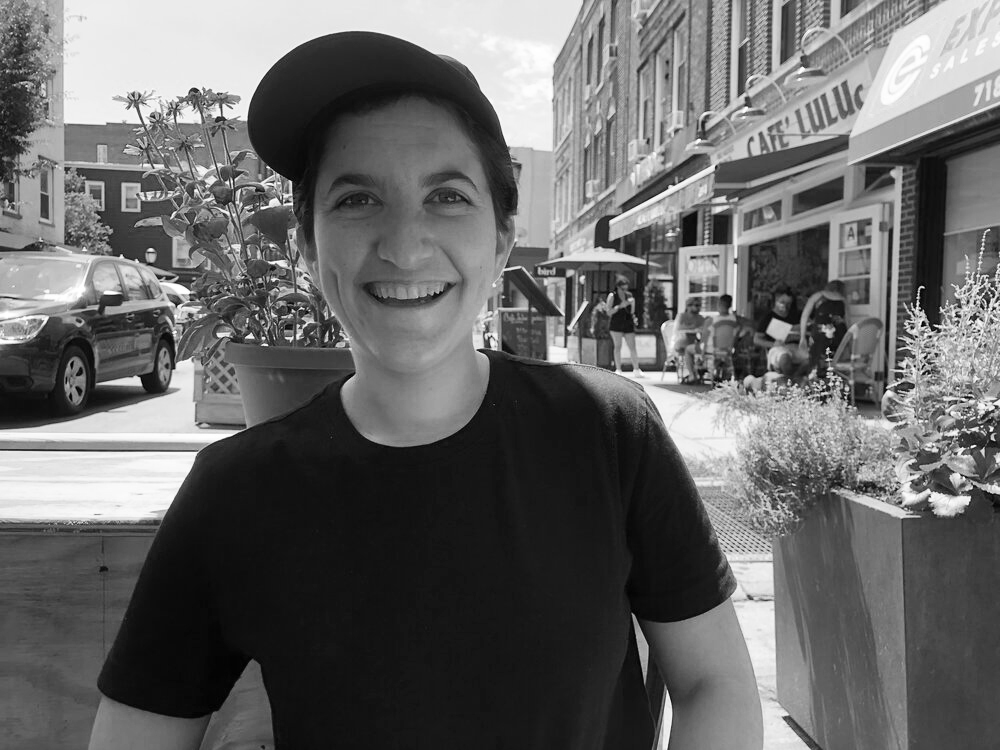 Jamie Sgarro is Co-Founder & Executive Director at AsylumConnect, a nonprofit organization providing the world's first tech resource platform designed to facilitate the safe navigation of people fleeing persecution due to sexual orientation or gender identity. For their work, they were named to the Clinton Foundation's 2017 CGI U Alumni Honor Roll, a 2019 Roddenberry Fellow and to the Forbes 30 Under 30 Class of 2020 for Law and Policy. They have been a featured speaker on LGBTQ+ rights and public good technology, and their work has appeared in national outlets including The HuffPost, Teen Vogue, Forbes, The Advocate, The Hill, NowThis, and NBC OUT.
Jamie is also the co-founder and a current board member of ed-tech nonprofit UPchieve. They received a B.A. cum laude with distinction in Health & Societies from the University of Pennsylvania and a M.S. in Management from Northwestern University's Kellogg School of Management.
Project Description
Co-founded by Jamie Sgarro and Sayid Abdullaev at the University of Pennsylvania, AsylumConnect is a tech nonprofit on a mission to provide LGBTQ asylum seekers with the verified information and community they need to safely integrate in their new home. The AsylumConnect catalog, available on web and mobile, is the first ever online resource database for LGBTQ asylum seekers. The catalog currently helps LGBTQ asylum seekers find safe, high-quality resources during the U.S. asylum process. Nonprofits and lawyers also use the catalog to gather verified resource referrals for LGBTQ clients. Since 2016, the AsylumConnect catalog has helped over 7,000 find safe resources in the U.S. Supporters include: Clinton Foundation, United Nations (UN), U.S. Committee for Refugees & Immigrants (USCRI) and Human Rights Campaign (HRC).
AsylumConnect is now partnering with Y Combinator-backed tech nonprofit One Degree to improve and scale its resource catalog across the U.S. and to Canada (April 2019). Next, AsylumConnect will also add private moderated message boards to build community among LGBTQ asylum seekers, LGBTQ asylees (those who have successfully received asylum), and service providers.
At scale, in addition to LGBTQ asylum seekers, AsylumConnect will extend a lifeline to related marginalized LGBTQ populations, including: undocumented LGBTQ immigrants, LGBTQ DREAMers, and homeless or isolated LGBTQ youth. AsylumConnect's work will ensure there is never a moment when someone does not know where it is safe to go for help due to their LGBTQ identity or immigration status.