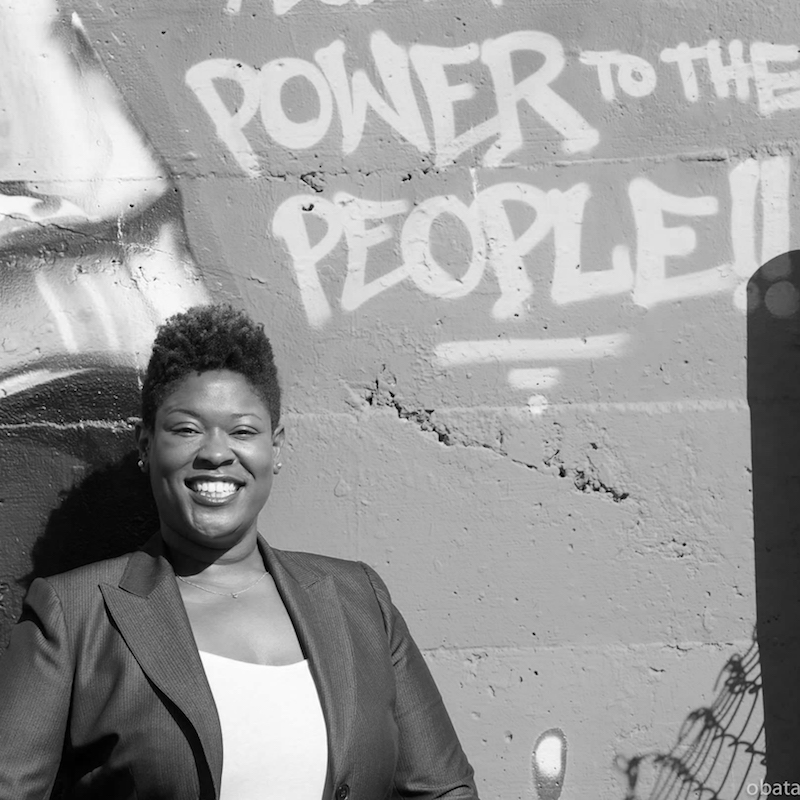 2020 Fellow
Noni D. Session

Noni is a 3rd generation West Oaklander and Cultural Anthropologist. Her research and organizing work spans national and global arenas. Under the umbrella of the UNDP in Nairobi, Kenya, Noni carried out doctoral research in international humanitarian strategies and their on-the-ground consequences. After nearly gaining election to the Oakland City Council in 2016, she came to believe that her community's best solution to rapid displacement and economic inequality was to develop an independent cooperative economy. Noni is closely engaged with Mandela Grocery Cooperative, a Black-led worker-owned cooperative in West Oakland bringing organic produce and local economics to the community, as well as contributing her visionary energy to homeless advocacy groups across West and East Oakland organizing for housing dignity through direct action and policy.
Project Description
East Bay Permanent Real Estate Cooperative (EB PREC) is a movement-building cooperative challenging received notions of real estate, piloting a visionary approach to organizing frontline communities around land liberation, and facilitating collective community investment in land and housing in Oakland and the East Bay.
EB PREC provides the organizational, network, financial and technical resources to support Black Indigenous and POC communities to cooperatively finance, purchase, occupy, and steward residential and mixed-use properties–securing community wealth; creating democratically governed, community-controlled assets; identifying neighborhood buildings to shepherd into the cooperative and off the speculative market; organizing small groups of tenants and neighbors around the acquisition process; and positioning resident owners for permanently affordable collective ownership and control of small site projects through small-scale non-extractive community investments.