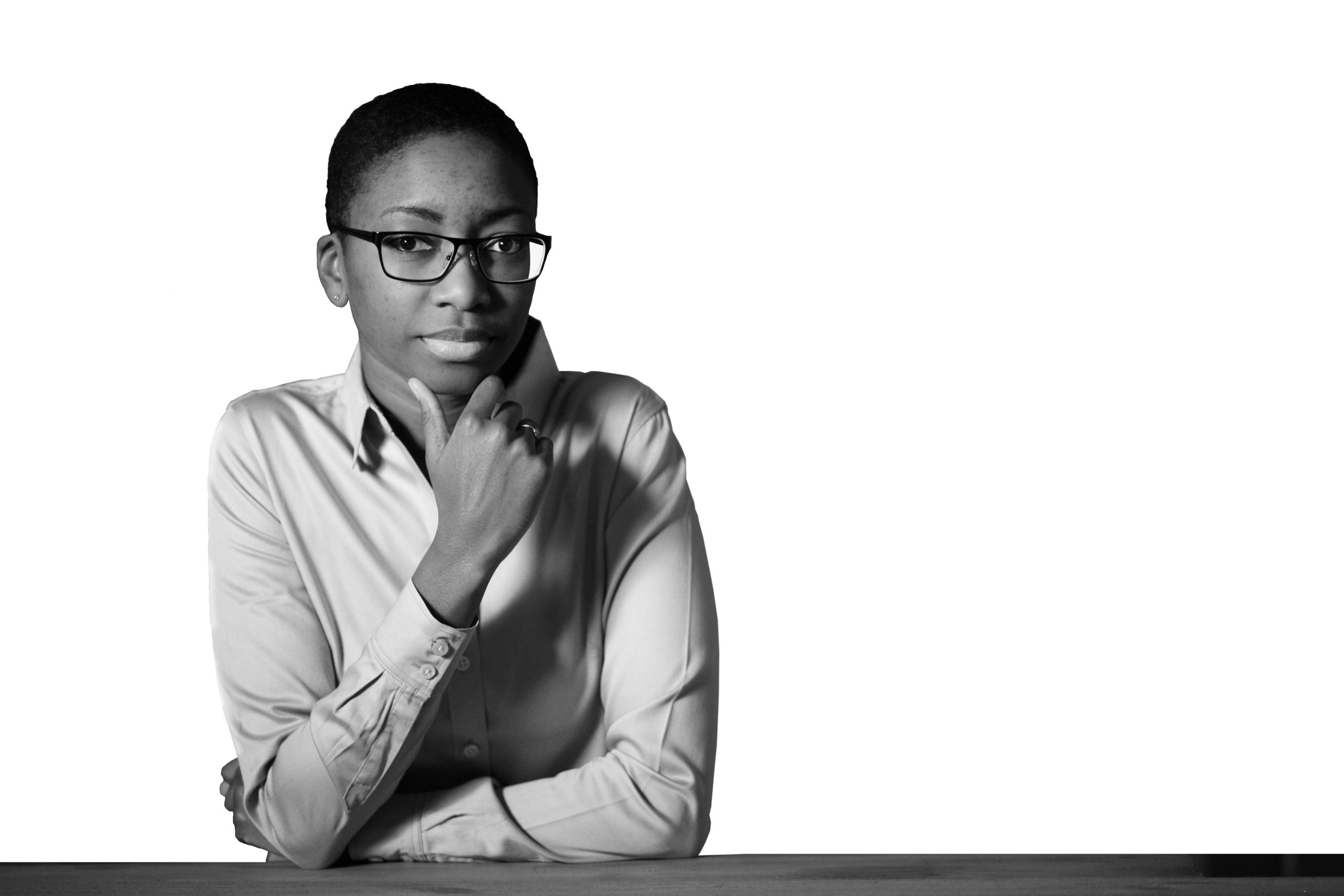 Talila Lewis was recognized as a White House Champion of Change and one of Pacific Standard Magazine's Top 30 Thinkers Under 30. Talila engineers social justice campaigns that illuminate the nexus between race, class, disability and structural inequity.
Talila co-founded & serves as the volunteer director of Helping Educate to Advance the Rights of Deaf communities (HEARD), an all-volunteer run nonprofit organization which created and maintains the only national database of deaf imprisoned people. Talila also serves as a consultant on radical education and workplace inclusion; an expert on cases involving disabled people; and previously served as the Givelber Public Interest Lecturer at Northeastern University School of Law and a visiting professor at Rochester Institute of Technology/National Technical Institute for the Deaf.
Talila is a founding member of the Harriet Tubman Collectiveand co-creator of the Disability Solidarity praxis and practice. A recent graduate of American University Washington College of Law, Talila has received awards from numerous universities, the American Bar Association, Congresswoman Eleanor Holmes Norton, the American Association for People with Disabilities, and the Nation Institute, among others.
Project Description
Disability Justice in the Age of Mass Incarceration: Connecting Race, Class & Disability to End State Violence and Dismantle Carceral Systems
People with disabilities represent the largest "minority" population in jails and prisons, and more than half of the people killed by law enforcement annually.
Yet still, advocates rarely view the crisis of mass incarceration through a disability justice lens or approach decarceration advocacy with an intersectional framework that takes into account that state violence perpetuated against communities of color and educationally and economically disenfranchised communities has always been deeply rooted in at least, race, class and disability. This when, for myriad reasons, negatively racialized people, people living with little or no income, womxn, and LGBTQI people are all disproportionately represented in the class of disability.
Disability rights advocates have neglected issues of racial justice for far too long and racial justice advocates have similarly taken for granted the ways in which ableism interacts with racism and classism to create and perpetuate systemic inequity. Ending state violence requires a deep understanding of disability and disability-based oppressions as well as a keen understanding of how disability exists and arises in, and interacts with marginalized individuals and communities.
My project will help weave communities together by highlighting the inextricable ties between oppressions that lead to perennial structural inequity and by providing the requisite knowledge and tools to help organizers practice accountable advocacy that develops a sense of collective accountability and builds across identities, communities and movements.